Links: T*Girl Community Resources
The following links are to organisations, support groups and contact websites who provide help, support and information for the transgendered community as well as those sites which provide a library of useful links to other transvestite, transsexual or cross-dressing sites. Either that or they are just places where the odd tranny or two congregates to share pictures or natter! Most of the sites listed below are places for chatting and sharing ideas, but some have a much more 'adult' flavour about them and even the more tame sites can be infiltrated by the occasional troll who doesn't understand the etiquette.

Most of these sites are unapologetically UK based, but some have a more international flavour. Many support groups also welcome the wives and partners of transgendered partners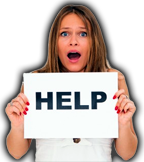 to try and help them realise that their husband isn't a complete wierdo! Some even admit admirers (you know if you are one).

If you run a group and would like your events or web-site advertised here, please do contact us - we are always very happy to discover and plug new tranny organisations!
Transgender Support Groups


Repartee is the UK's leading monthly transgender magazine. It's chock full of interesting articles, features and pictures and is a great place to find out what's going on in the UK tranny world.


Contact Sites and Publications

Disclaimer: Whilst we have made every effort to only include organisations we believe to be respectable and honest, we can not control the content of external web-sites; nor does the appearance of a link constitute any endorsement of a product or service by Trans-MISSION.

TX Tag Cloud
admirers
based
community
contact
group
groups
links
magazine
organisations
partners
sites
support
tranny
transgender
wives
HOME | LINKS | Clubs, Bars & Special Events | Dressing, Escorting & Photography | TG Contacts and Groups | Girl Friends | High Heels, Kinky Boots & Sexy Shoes! | Clothes & Fashion | Lingerie, Jewellery & Costumes | Cosmetics, Wigs & other T*Girl Items | Books, Novels & Stories | Gay, Lesbian and Bisexual | Fetish Resources | Top-Lists & Directories | Tranny Dating