Summer may be grinding to a halt, but at Trans-MISSION the only grinding were the sexy bodies on the dancefloor on


SATURDAY 3 SEPTEMBER 2005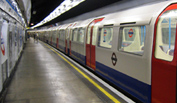 It was the perfect summer's night in London. Not too hot and not too cold (like baby bear's porridge in fact), the perfect temperature for trannies to stride down the street in comfort. And just short of 200 of you did so to join us at Trans-MISSION for yet another fabulous party. Indeed our photographer for the event, the always fabulous April Angell ventured outdoors to snap a few pictures of girls arriving on the lovely night.

Of course it doesn't matter what the weather is like once you arrive at Trans-MISSION: Our air-conditioning means that it's always the perfect evening for a drink, a natter and a dance with hundreds of like-minded t*girls and their friends.

Enough of this introduction, you didn't come here to find out what the weather was like did you? Maybe you did but just in case you didn't here are the phantastic photograps from September's sexy party...
Use the left and right arrows to move the pictures across the screen
This month's photos brought to by the unsurpassed April Angell @ 'KissMyPanties.com'

TX Tag Cloud
girls
hundreds
london
mission
party
perfect
pictures
september
summer
trannies
tranny
trans
transmission
transsexual
transvestites
HOME | EVENTS | Latest News | Forthcoming Events | Nearby Hotels | Dress Code | Entry | Reviews | | 3 Feb 07 | 6 Jan 07 | | 2 Dec 06 | 4 Nov 06 | 7 Oct 06 | 9 Sep 06 | 5 Aug 06 | 1 Jul 06 | 4th Birthday Party 24 Jun 06 | 3 Jun 06 | 6 May 06 | 1 Apr 06 | 4 Mar 06 | 4 Feb 06 | 7 Jan 06 | | 3 Dec 05 | 5 Nov 05 | 1 Oct 05 | 3 Sep 05 | 6 Aug 05 | 2 Jul 05 | 3rd Birthday Party 25 Jun 05 | 4 June 05 | 7 May 05 | 2 Apr 05 | 5 Mar 05 | 5 Feb 05 | 8 Jan 05 | | 4 Dec 04 | 6 Nov 04 | MANCHESTER 16 Oct 04 | 2 Oct 04 | 4 Sep 04 | 7 Aug 04 | 3 Jul 04 | 2nd Birthday Party 19 Jun 04 | 5 Jun 04 | 1 May 04 | BIRMINGHAM 17 Apr 03 | 3 Apr 04 | 6 Mar 04 | 7 Feb 04 | 3 Jan 04 | | 6 Dec 03 | 1 Nov 03 | 4 Oct 03 | 6 Sep 03 | 2 Aug 03 | COLCHESTER 25 Jul 03 | 5 Jul 03 | 1st Birthday Party 21 Jun 03 | 31 May 03 | 3 May 03 | 5 Apr 03 | 1 Mar 03 | 1 Feb 03 | 4 Jan 03 | | 7 Dec 02 | 9 Nov 02 | 5 Oct 02 | 7 Sep 02 | Launch Party 22 Jun 02