Our dress code mantra is...
"

We don't care what you wear!

"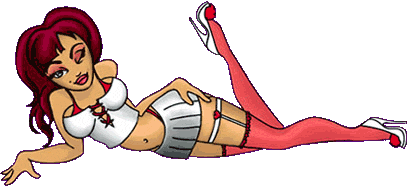 Choosing what to wear is half the fun of a night out to a tranny club for some transvestites, but can take forever. Here's a bit of guidance which might help the tranny-on-the-street make up her mind as to what to wear. Then again, it might just add to the indecision!

"We don't care what you wear", other than suggesting that common decency would be common courtesy (sexy, sultry, cheeky and stunning are great but we do discourage lewd or inappropriate outfits)!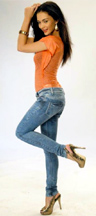 T*GIRLS: We would prefer it if you cross-dressed to impress! But if jeans and a t*shirt is your thing then come and share your thing with us! There are as many of our regulars who like to dress-up to the nines in seven-inch heels and corsets to visit Trans-MISSION as there are who just relax and wear whatever takes their fancy from clubwear to knitwear! Whatever you decide to wear, you won't look out of place.

BOYS: As the girls make such an effort to look their best, we would prefer it if you did as well. Whilst jeans and a t-shirt might look sexy on the right girl, it would be nicer if you could look your best too. Remember, the better you look, the better your chances...!

GIRLS: What can we possibly add. Whatever you wear you will look amazing so perhaps the best advice we can give you is... please don't put us t*girls to shame!


Dress to impress, not to distress: We are aware that the girls, boys and trannies of the fetish community enjoy visiting Trans-MISSION and we very much enjoy having you with us. But please remember that Trans-MISSION is for everyone and there are many nervous first-timers and their partners who attend our events and whose first experience of the 'world of cross-dressing' is at TX - please try and consider the sensitivities of these folk when choosing what to wear!

Legal bit: The management and staff of Trans-MISSION and its associated venues reserve the right to refuse admission. Strictly over 18s only.

TX Tag Cloud
choosing
dress
enjoy
girls
impress
jeans
might
mission
please
right
shirt
tranny
trans
whatever
would
HOME | EVENTS | Latest News | Forthcoming Events | Nearby Hotels | Dress Code | Entry | Reviews | | 3 Feb 07 | 6 Jan 07 | | 2 Dec 06 | 4 Nov 06 | 7 Oct 06 | 9 Sep 06 | 5 Aug 06 | 1 Jul 06 | 4th Birthday Party 24 Jun 06 | 3 Jun 06 | 6 May 06 | 1 Apr 06 | 4 Mar 06 | 4 Feb 06 | 7 Jan 06 | | 3 Dec 05 | 5 Nov 05 | 1 Oct 05 | 3 Sep 05 | 6 Aug 05 | 2 Jul 05 | 3rd Birthday Party 25 Jun 05 | 4 June 05 | 7 May 05 | 2 Apr 05 | 5 Mar 05 | 5 Feb 05 | 8 Jan 05 | | 4 Dec 04 | 6 Nov 04 | MANCHESTER 16 Oct 04 | 2 Oct 04 | 4 Sep 04 | 7 Aug 04 | 3 Jul 04 | 2nd Birthday Party 19 Jun 04 | 5 Jun 04 | 1 May 04 | BIRMINGHAM 17 Apr 03 | 3 Apr 04 | 6 Mar 04 | 7 Feb 04 | 3 Jan 04 | | 6 Dec 03 | 1 Nov 03 | 4 Oct 03 | 6 Sep 03 | 2 Aug 03 | COLCHESTER 25 Jul 03 | 5 Jul 03 | 1st Birthday Party 21 Jun 03 | 31 May 03 | 3 May 03 | 5 Apr 03 | 1 Mar 03 | 1 Feb 03 | 4 Jan 03 | | 7 Dec 02 | 9 Nov 02 | 5 Oct 02 | 7 Sep 02 | Launch Party 22 Jun 02