Remember, remember, TX in November, Facepowder, Lipstick and Hot (Girls)! Definitely a night not to be forgot on


SATURDAY 5 NOVEMBER 2005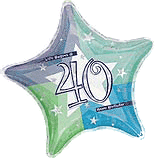 They say 'life begins at 40', well at Trans-MISSION the fact that it was our 40th party almost passed us by. Anyway, we're now the right side of 40 and with 230 of you turning up to help us celebrate it's a milestone we're happy to reach.

In the words of Frankie Valli, 'Oh what a night... Late November back in...', well OK it doesn't quite fit but it was a very good night and it was nice to see so many new faces, November is obviously the start of the 'tranny season', after the summer and once the nights have drawn in then wardrobes are opened and hundreds of girls step out into the night.

Whilst explosions may have filled the London skyline, and fires burned brightly up and dowm the country to celebrate the 400th anniversary of the failed 'Gunpowder Plot', the only thing that was burning at Trans-MISSION was the dance-floor as special guest DJ Claire Smith joined Vicky and Jasmine to deliver another fabulously fun and funky night.

If you've managed to read this far then you're doing very well as we're sure that the reason you've actually come here is to see all the pictures taken by our super snapper April Angell. So here they are...!
PURCHASE YOUR PICTURE! A proper, 5" by 7.5" print of every picture taken at this month's party is available for purchase courtesy of April. Just click on the link in the bottom left hand corner of the picture window to be re-directed to a web-site where you can purchase a nice, glossy original!
Note: This service is provided for your benefit by April Angell and whilst we at Trans-MISSION are happy to give it our full backing, any transaction you enter into is between you and April and is not the responsibility of Trans-MISSION.
Use the left and right arrows to move the pictures across the screen

TX Tag Cloud
april
girls
happy
london
mission
night
november
party
picture
pictures
purchase
right
tranny
trans
transmission
HOME | EVENTS | Latest News | Forthcoming Events | Nearby Hotels | Dress Code | Entry | Reviews | | 3 Feb 07 | 6 Jan 07 | | 2 Dec 06 | 4 Nov 06 | 7 Oct 06 | 9 Sep 06 | 5 Aug 06 | 1 Jul 06 | 4th Birthday Party 24 Jun 06 | 3 Jun 06 | 6 May 06 | 1 Apr 06 | 4 Mar 06 | 4 Feb 06 | 7 Jan 06 | | 3 Dec 05 | 5 Nov 05 | 1 Oct 05 | 3 Sep 05 | 6 Aug 05 | 2 Jul 05 | 3rd Birthday Party 25 Jun 05 | 4 June 05 | 7 May 05 | 2 Apr 05 | 5 Mar 05 | 5 Feb 05 | 8 Jan 05 | | 4 Dec 04 | 6 Nov 04 | MANCHESTER 16 Oct 04 | 2 Oct 04 | 4 Sep 04 | 7 Aug 04 | 3 Jul 04 | 2nd Birthday Party 19 Jun 04 | 5 Jun 04 | 1 May 04 | BIRMINGHAM 17 Apr 03 | 3 Apr 04 | 6 Mar 04 | 7 Feb 04 | 3 Jan 04 | | 6 Dec 03 | 1 Nov 03 | 4 Oct 03 | 6 Sep 03 | 2 Aug 03 | COLCHESTER 25 Jul 03 | 5 Jul 03 | 1st Birthday Party 21 Jun 03 | 31 May 03 | 3 May 03 | 5 Apr 03 | 1 Mar 03 | 1 Feb 03 | 4 Jan 03 | | 7 Dec 02 | 9 Nov 02 | 5 Oct 02 | 7 Sep 02 | Launch Party 22 Jun 02