Future Events @ Trans-MISSION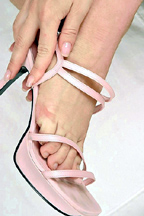 Following the closure of our London Barbican HQ, the Masque Bar, in 2007, the TX crew has decided to take off our high heels and hang up our stockings for a while. We currently have no plans to re-start regular monthly transvestite parties, but we may hold occasional one-off special events from time-to-time. As soon as we have the dates and venues for any of these future events we will let you know as quickly (and loudly) as we possibly can. In the meantime, be sure to take a look in the following places:
Latest News - our up-to-date tranny news page which will bring you details of any events taking place that we get made aware of.
Other Clubs and Bars - links to other tranny venues and events in the UK (and elsewhere).
If you know of any events that you think that other transvestites, transsexuals and cross-dressers across the UK might be interested in, then please do get in touch and let us know and we will do our best to advertise them.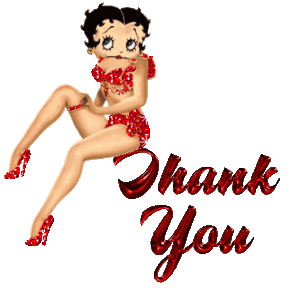 Until such time as Trans-MISSION hosts another of our infamous club nights, we would like to take this opportunity to thank everyone who took the time to frequent our 5 years of tranny events in London and across the UK, and to those many individuals who helped us make the events run more smoothly than shaved legs, whether taking photos or greeting people on the door or helping in the cloakroom or changing-room. You are all very special people and if it were not for you, Trans-MISSION would not have become the t*girl institution it became and would have never been such a great success.

Here's to the future, whatever it brings, especially if it involves sipping champagne and tottering about in high heels...!

TX Tag Cloud
across
events
following
future
heels
london
mission
special
taking
tranny
trans
transmission
transvestite
venues
would
HOME | EVENTS | Latest News | Forthcoming Events | Nearby Hotels | Dress Code | Entry | Reviews | | 3 Feb 07 | 6 Jan 07 | | 2 Dec 06 | 4 Nov 06 | 7 Oct 06 | 9 Sep 06 | 5 Aug 06 | 1 Jul 06 | 4th Birthday Party 24 Jun 06 | 3 Jun 06 | 6 May 06 | 1 Apr 06 | 4 Mar 06 | 4 Feb 06 | 7 Jan 06 | | 3 Dec 05 | 5 Nov 05 | 1 Oct 05 | 3 Sep 05 | 6 Aug 05 | 2 Jul 05 | 3rd Birthday Party 25 Jun 05 | 4 June 05 | 7 May 05 | 2 Apr 05 | 5 Mar 05 | 5 Feb 05 | 8 Jan 05 | | 4 Dec 04 | 6 Nov 04 | MANCHESTER 16 Oct 04 | 2 Oct 04 | 4 Sep 04 | 7 Aug 04 | 3 Jul 04 | 2nd Birthday Party 19 Jun 04 | 5 Jun 04 | 1 May 04 | BIRMINGHAM 17 Apr 03 | 3 Apr 04 | 6 Mar 04 | 7 Feb 04 | 3 Jan 04 | | 6 Dec 03 | 1 Nov 03 | 4 Oct 03 | 6 Sep 03 | 2 Aug 03 | COLCHESTER 25 Jul 03 | 5 Jul 03 | 1st Birthday Party 21 Jun 03 | 31 May 03 | 3 May 03 | 5 Apr 03 | 1 Mar 03 | 1 Feb 03 | 4 Jan 03 | | 7 Dec 02 | 9 Nov 02 | 5 Oct 02 | 7 Sep 02 | Launch Party 22 Jun 02